Item number: WT50 NO LONGER AVAILABLE.

A high-tech, convenient way to store water

This small water storage tank, holds a capacity of 50 litres, and measures (mm) 300H x 185W x 1100H.

Made from tough, 6mm thick, UV resistant polyethylene and fully carpeted with 'Mariner Storm' industrial carpet, Engel Water Tanks are made to last.

Easily installed into most 4x4's, station wagons, caravans and boats.

Fitting kit is included:
* 2 mounting brackets
* 2 heavy duty ratchet straps
* clear plastic tubing
* Gardena Quick Coupling including stop plug and mounting bracket
* filler cap with pressure valve (max pressure = 7psi)

Only suitable for water.

* 57L tank pictured

Price: $389.00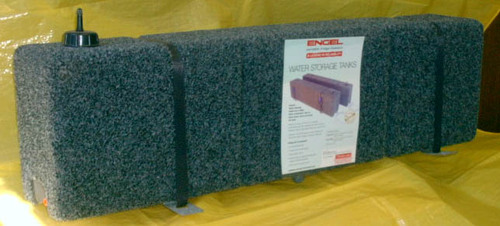 to XTINCT - PRODUCTS ...NO LONGER AVAILABLE.


All prices include GST