Item number: TE08-dual

warmer cooler with 12V built-in and 240V ACC adapter included.

Save $30.00 on recommended retail by purchasing these two items together!

Thermoelectric cooler / warmer. ENGEL makes travelling and work fun with the new Thermo ENGEL 8 Litre. It's great to take along for your outdoor trips and adventures.

Features include cooling performance up to 22 degrees below ambient temperature. Warms up to +65 degrees Celsius great for keeping warm food while travelling. Weighing just over 3Kg it is ideal to take along for picnics and road trips. With a secure seat-belt slot for fastening, it also makes a great armrest when used on the back seat. Easy to open with a magnetic lid. Includes twin can holders.

Power: 12 Volt DC built-in and 240V adapter (ACC) included

12 Month Warranty

Capacity: 8 Litre

External dimensions: H 260 L 440 D 205 (mm)

Net Weight: 3 Kg

Price: $198.00 RRP $169.00 In-Store ONLY.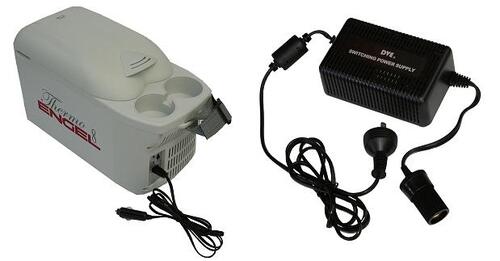 to XTINCT - PRODUCTS ...NO LONGER AVAILABLE.


All prices include GST