Item number: CANVERTER NO LONGER IN STOCK.

Power inverter that fits in your car's drink holder

This inverter is designed in the shape of a drink can to fit easily into your car's drink holder or glove box.

Simply plug into the cigarette lighter lead and it will run appliances with a rating of up to 100W.

Features:

* Perfectly round and the same dimensions as a 375mL can of drink - fitting most vehicles can/cup holders.

* Appliances include mobile phone chargers, laptop computers, radios, small TVs, VCR/DVD players, lamps, fans, fax machines, etc.

* Lightweight & compact

* 12 months warranty

Voltage: 12 Volts DC (10-15 Volts)

Output Voltage: 240 Volts AC

Output Waveform: Modified Sinewave

Continuous Output: 100W

Surge Output Power: 200W

Weight: 450 grams

Special Features: Battery Low Alarm, Thermal Protection, Overload, Output Short, Low & High Voltage, Reverse Polarity Protection

Price: $67.50 RRP $60.00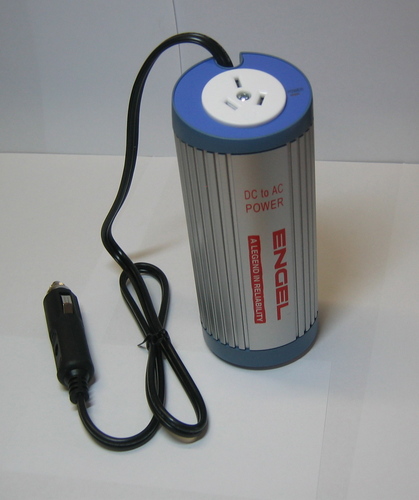 to XTINCT - PRODUCTS ...NO LONGER AVAILABLE.


All prices include GST