Item number: L-C PANEL NO LONGER IN STOCK.

with Engel socket, Cigarette lighter socket & 2 x T-sockets to suit Clipsal 492 polarised plug

This panel is made specifically to suit Landcruiser, Prado & Landrover 4WD vehicles and features :
* 228mm x 125mm black aluminium anodised panel
* Easy D.I.Y. installation
* One by 10 to 16v expanded scale volt meter
* One by 15 amp meter
* One by 50 amp isolator switch (Red On/Off switch).
* One Cigarette Lighter Socket, One Engel Socket or variables thereof.
* Two by T-Sockets to suit Clipsal 492 polarised plugs

Price: $150.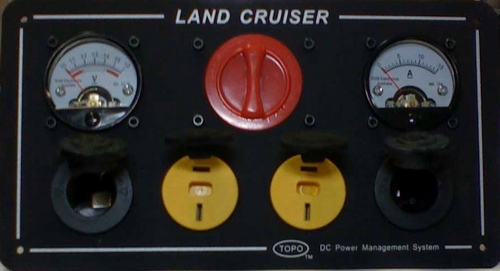 to XTINCT - PRODUCTS ...NO LONGER AVAILABLE.


All prices include GST