Engel Eclipse 38 Litre chest fridge/freezer.

add to cart

view cart
Item number: MD40F Currently Not in Stock.

Engel 38 litre 12v/24v Only.

38 Litre Engel with polypropylene casing & Sawafuji swing motor.

Capacity: 38 Litres (50 x 375ml cans)

Internal Dimensions: H350 W386 D266 mm
External Dimensions: H483 W645 D405 mm
Net Weight: 22.00 Kg

NB: Allow additional 125ml to width to include handles.

DC Power Consumption: Variable from 0.5 to 2.75 AMPS Maximum
Power: 12Volt DC / 24Volt DC
Warranty : Three Years

NB: Should you wish to run this off AC there is a 240V
Adaptor available. Part No. EDAC240V.

Reliability, Performance, Efficiency and Engel Quality at an affordable price.

Price: $800 RRP fridge only RRP $925 including transit bag & AC Adaptor.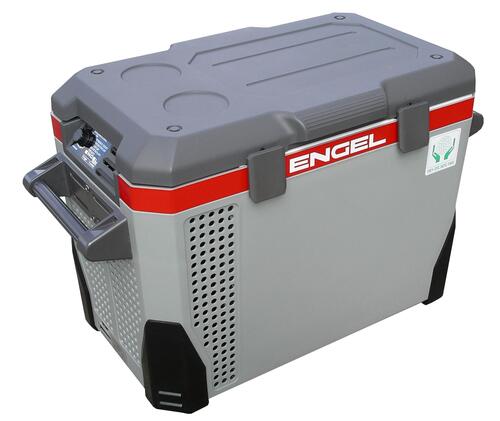 to XTINCT - PRODUCTS ...NO LONGER AVAILABLE.


All prices include GST