Item number: MT45F-RT DISCONTINUED ... NO LONGER AVAILABLE.

Engel MT45F-RT Retro coloured fridge including transit bag

Engel 40 litre Digital Retro fridge. Transit Bag included.

Stocks are very limited and there will be no further production once existing stocks have been sold.

Price: $$1250 in store only.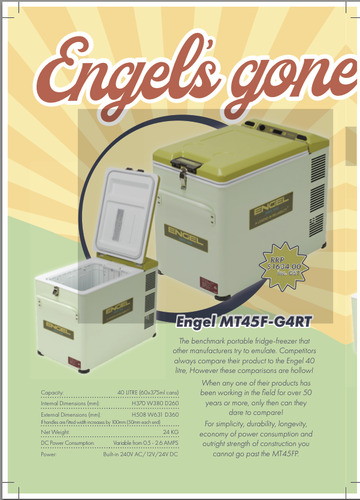 to XTINCT - PRODUCTS ...NO LONGER AVAILABLE.


All prices include GST