Engel Retro 60 litre Limited Edition. STOCK NO LONGER AVAILABLE.

add to cart

view cart
Item number: MT60F-RT DISCONTINUED.

Engel Retro coloured 60 litre fridge including transit bag.

Engel Digital Retro Coloured 60 litre fridge with matching transit bag.

Stocks are very Limited and there will be no further production once existing stocks have been sold.

Price: $1625 in store only.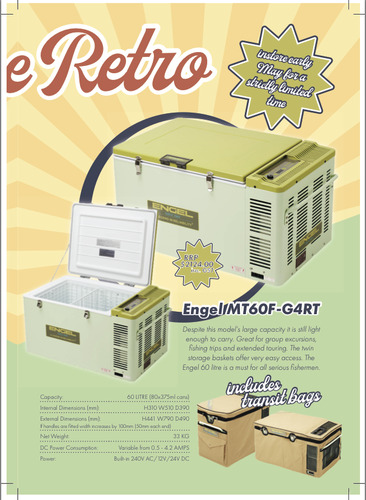 to XTINCT - PRODUCTS ...NO LONGER AVAILABLE.


All prices include GST