Item number: MT-27F

This model is No Longer Available. Now MD27F.

Small, compact unit with reasonable space. Able to take one litre bottles standing up. Use it to store perishables when shopping or for a weekend away.

Holds 29 x 375mL cans.

Internal dimensions: 340 H x 208 W x 293 L (mm)
External dimensions: 464 H x 307 W x 640 L (mm)
Net Weight: 18.00 Kg

NB: External Length includes 90ml for the handles.

Voltage: 12 & 24 Volt DC. 240 Volt AC.
Current draw : DC 0.5 - 2.5 Amps

Construction of the 21 litre Engel has always been a polypropylene case with metal handles and metal lid.




Price: $939.00 RRP Engel fridge only.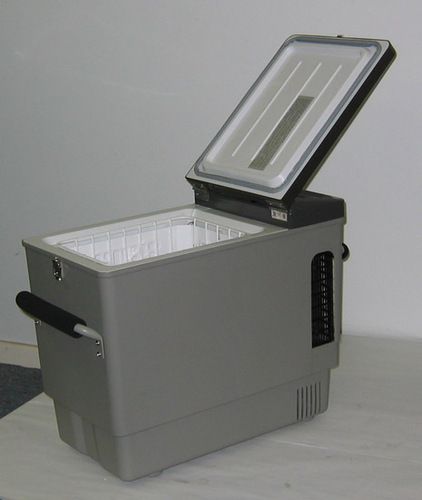 to XTINCT - PRODUCTS ...NO LONGER AVAILABLE.


All prices include GST