Item number: MULTIMETER

Auto-ranging, easy to use test unit. Useful for measuring voltage, battery condition, continuity, etc.

This auto ranging DMM is accurate and simple to use. Once the electrical value is chosen i.e. volts, current etc., the meter selects the most appropriate display range (with manual override) on the clear, no nonsense screen.

Relative measurements can be made using the REL function. Other features include data hold, frequency, capacitance and diode test.


Price: $35.00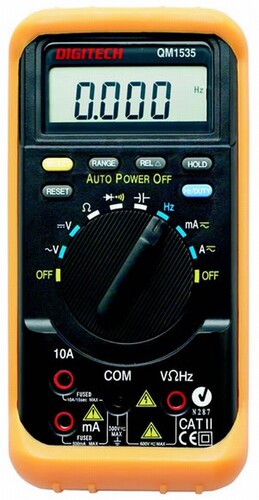 to XTINCT - PRODUCTS ...NO LONGER AVAILABLE.


All prices include GST