Item number: MT-17F

This model is No Longer Available. Now MD17F.

Small, compact unit. Suit truck or Crane drivers, etc. Good if you only want a small Engel to use as a freezer.

Holds 21 x 375mL cans.

Internal dimensions: H 240 W 208 L 293 (mm)
External dimensions: H 364 W 307 L 640 (mm)
Net Weight: 17.00 Kg

NB: External length includes 90ml for handles.


Voltage: 12 & 24 Volt DC. 240 Volt AC.
Current draw : DC 0.5 - 2.5 Amps


Construction of the 15 litre model Engel has always been a polypropylene casing with metal lid and metal handles.



Price: $899.00 RRP Engel fridge only.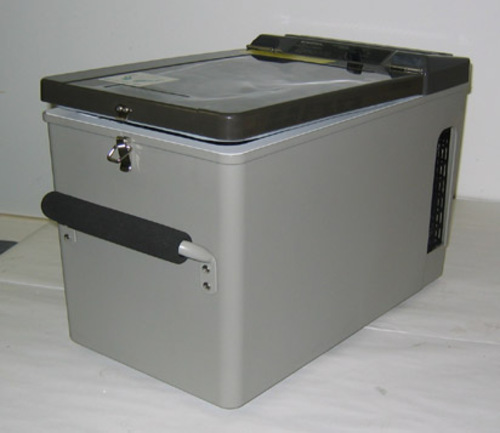 to XTINCT - PRODUCTS ...NO LONGER AVAILABLE.


All prices include GST