Item number: STR100F Not carried in stock.

95 litre upright full refrigerator

NEW MODEL: 95 litre fridge only features the swing motor, LED interior light and the unique auto switching between 12v 24v and 240v we have come to know with other Engel models.
Door opening is reversible and replaceable panel means you can customise to match the interior of your vehicle.Standard colour is Black with Black Gloss door panel. The fridge also features a drainage hose to remove unwanted moisture. Turbo fan is standard. This model is made to be teamed with the STF100F 9 litre freezer as a pigeon pair.

Three year warranty:

External dimensions: H786 x W531 x D579 including door. (Depth for cut-out would be 510mm).

Weight: 31 Kg.

DC Power Consumption: Variable from 0.5 to 3.3 AMPS maximum. Power: Built in 240 volt AC/12 volt DC/24 volt DC.

Price: $1549.00 RRP $1450.00 Phone or email to see IF we can give you a better price.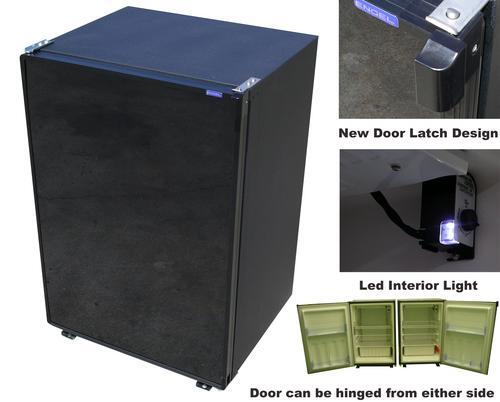 to fridge - Engel Upright


All prices include GST