Item number: PB060 DISCONTINUED. NO LONGER AVAILABLE.

Engel Ultra-Cool Rotomoulded Icebox

Engel Ultra-cool Rotomoulded Icebox.
Features Include:
Strong, seamless construction.
UV stabilised/food grade polyethylene with textured finish.
Thick polyurethane refrigeration grade foam insulation CFC free.
Permanent mould in graphics.
Rugged, ergonomic grab and rope handles.
Fully integrated hinges with alloy pins.
Strong Rubber Latches UV Resistant.
Anti-skid Rubber Feet.
Large diameter drain plug.
Extremely low heat absorption.
Lightweight, hygienic & easy to clean.

Internal Dimensions: H 295 W 308 L 660 mm
External Dimensions: H 385 W 415 L 820 mm
Net Weight: 9 Kgs.
Capacity 60 litres.

Price: $239.00 RRP $209.00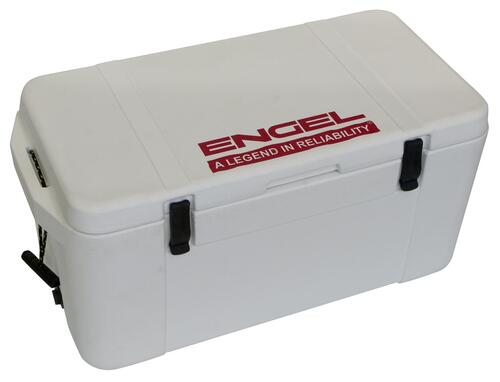 to XTINCT - PRODUCTS ...NO LONGER AVAILABLE.


All prices include GST