Engel Gold 50th Anniversary. NOW DISCONTINUED. NO LONGER AVAILABLE.

add to cart

view cart
Item number: MT45FG

all attributes of this model are now standard in the MT45FP 40 litre platinum .... see under chest fridges..

In 2012 Engel celebrated their 50th Anniversary.
This LIMITED EDITION Gold 40 Litre comes with it's own special Gold Trimmed Black Transit Bag as well as a Replica Money Box and a set of 50th Anniversary Boxed Playing Cards.

Special Features include :

* Built in Battery Cut Off .... 3 Settings High/Low/Off
* Digital Thermostat Control .. Set your desired temperature
* Internal LED light
* Fixed Hinges

Powered by the legendary "Sawafuji Swing Motor" and including all the great features you have come to expect from an Engel fridge freezer.

Weight & Dimensions are the same as the MT45FP platinum 40 litre model.

Phone or Email Engeland for Your Special Price on this fridge.


Price: $ 1549.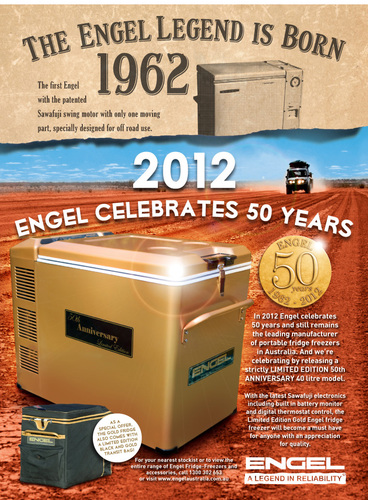 to XTINCT - PRODUCTS ...NO LONGER AVAILABLE.


All prices include GST